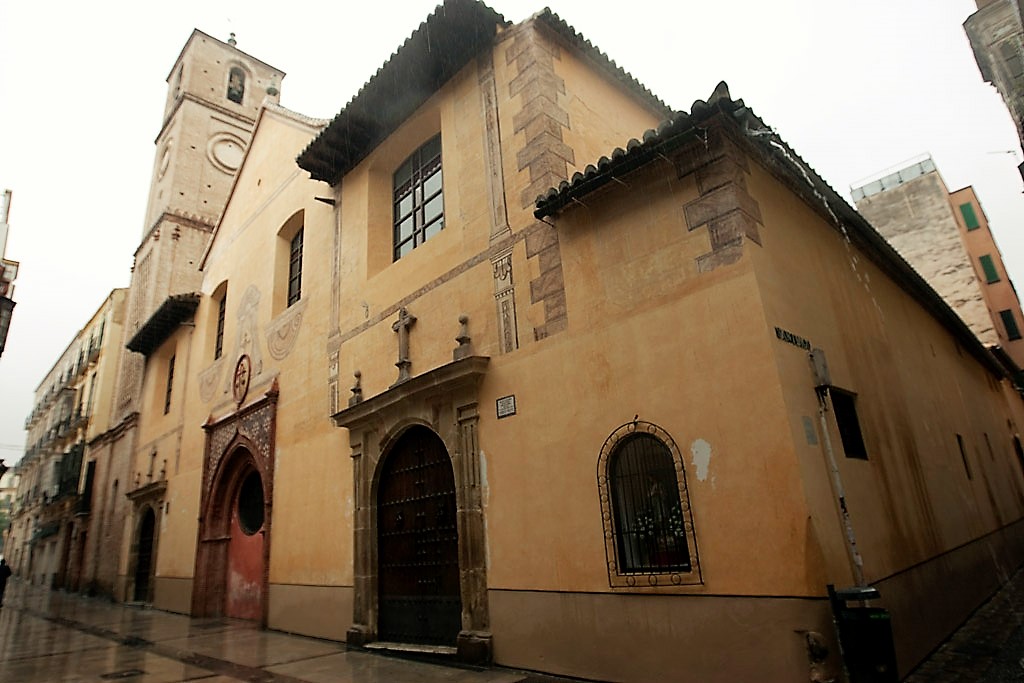 12 Nov

iloftmalaga – Santiago's church

If you walk down Calle Granada to Plaza de la Merced, you have to stop here, yes or yes. In the middle of a commercial street in the historic center of Malaga, there is a striking and peculiar building, with a colorful and very identifying facade. It is the Church of Santiago Apóstol, a Gothic-Mudejar style temple with a clear presence of the art of the Christian conquerors and the Islamic population, in addition to the appearance of Baroque details from the early 18th century.

It was after the Christian conquest in 1487, when its construction began, being the first of the four parishes erected by the Catholic Monarchs, along with San Juan's church,  the Sagrario's church and the Holy Martyrs's church. Such was its importance, that it served as the city's Cathedral until the work on the new temple was completed. Of the old facade, only the central door in the Mudejar style and the square tower that was conceived as a minaret remain bricked up. In fact, on one of their bodies you can see a beautiful Almohad sebka cloth. The interior is also worth visiting since you can see the three naves with works of great value by Alonso Cano and Niño de Guevara, renowned Baroque painters.

This parish is closely linked to Semana Santa in Malaga and in its chapels processional images such as the Virgen del Amor and Jesús el Rico, famous for the release of a prisoner every year, are venerated.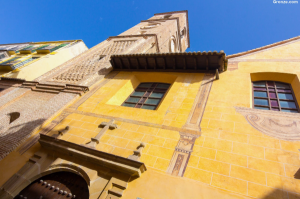 However, if there is something special about this temple, it is that it houses the figure of Christ of Medinaceli, of great popular devotion. Around it runs a tradition with many years behind it, in which every first Friday in March devotees from all over the city gather at the gates of the parish to visit the figure and put three coins in the basket. This has its origin in a legend in which the figure was in the hands of others and they asked for its ransom for its price in gold and it happened that only three pieces were needed to cover what they asked for. Since the 1950s, this 17th-century figure has been a saint of devotion for locals and visitors.
In addition, one last curiosity, Pablo Ruiz Picasso was baptized there in 1881. So, as you can imagine, the historical value of this place is closely linked to the history of the city, forming part of its origins.
If you come to visit, do not hesitate to enter and contemplate this architectural work that is so deeply rooted in the city. From our apartments in Malaga you can get there on foot without problems, enjoying the fantastic streets of our city, the best way to get to know the city.