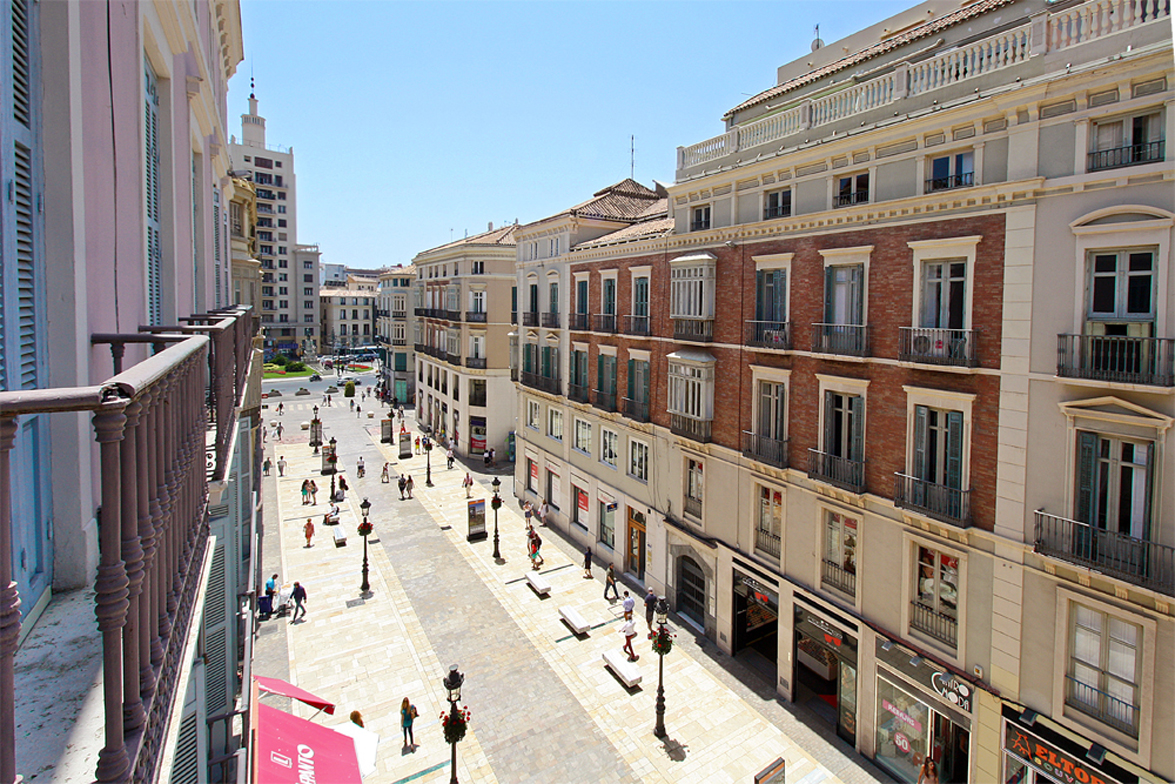 10 Oct

Calle Larios, the most emblematic street in Malaga.

Marquis de Larios street or Calle Larios is undoubtedly the most emblematic and representative in Malaga. It is located in the historic centre of the city and is the hub where prestigious businesses, shops and hotels are situated, and this urban area is a host to such important city events in the city as the fair or the Easter.

We should not forget the architectural and urban value of this area especially famous for the impressive and typical buildings leading to La Plaza de la Constitución , which was the old Town Square.

HISTORY.-

It is a nineteenth-century street (inagurated in 1891), named after Manuel Domingo Larios and Larios, The second Marquis de Larios. The Larios family was the main investor in the project and, in gratitude, the City Council erected a statue of Marqués de Larios, which can still be seen.

When the Second Republic was proclaimed in 1931, the street was renamed April 14, and its original name was re-established after the Spanish Civil War.

Today it is a pedestrian zone, remodelled in 2003, having historically been used by both the traffic and the pedestrians.

THE SHOPS.-

Larios street has been a social and commercial centre of the city since the late nineteenth century, hosting a lot of shops, restaurants, cafes and bars, and along the way you can see street artists and stalls selling jelly beans and almonds.

There are still some (every time fewer) genuinely traditional and characteristic businesses, such as La Casa Mira ice cream parlour, the oldest establishment in the whole street, which opened in 1890.

It is one of the most expensive commercial streets in Spain and, unfortunately, this has contributed to a gradual disappearance of traditional trades that have given life to the area for decades. Recently, only franchise companies have been able to bear the exorbitant rental costs of their premises.

CULTURAL LIFE.- EVENTS.-

Calle Larios is a witness to major cultural events in the city of Malaga. From the balconies overlooking Larios street , celebrities and film actors, among others, view the Easter Week processions, breathtakingly impressive and exuberant.

During the Malaga fair festivities, it is adorned with lights and jasmine branches to accompany folklore flamenco bands, with ribbons and tambourines.

Always colourful and lively , frequentet by everyone and deeply loved by the people of Malaga, truly unique … Calle Larios.

From our apartments and lofts in Málaga you can walk everywhere, enjoying fantastic city streets, this is by far the best way to get to know Malaga.