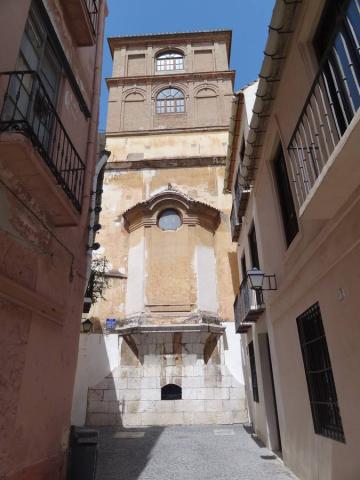 19 Jul

iloftmalaga – Discover the Jewish Quarter

The Jewish quarter of Malaga is the sector of the historic center where the Jewish aljama lived during the Middle Ages. Islam officially tolerated them although, even then, they were concentrated in ghettos to keep them under surveillance and control.

Despite the extensive presence of the Jews in medieval Malaga, the city barely remembers its existence, both on an archaeological, architectural and documentary level. It is known that, at the time of the conquest of Malaga, there were some 450 Jews in the city who, if they did not convert, were deported as slaves in October 1487. But despite this, the Jewish community was rebuilding itself, constituting the Jewish quarter which, in the 15th century, possibly housed a number of residents equal to that which already existed in the Muslim period, although it was short-lived, since it disappeared after the expulsion decree of the Jews in 1492. Since then, their lands and property They were occupied by Christian families, who owned and built on top of it, giving rise to the practical disappearance of everything that could house the memory of the Jewish presence.

According to some writings, Malaga became the most important Jewish community in the Nasrid kingdom, in some ways surpassing that of Granada.

From Alcazabilla street to Cárcer, filling the part of the wall that reached the current Plaza de la Merced, Granada, Santiago and Postigo de San Agustín, the area preserves, in some of its enclaves, the typical architectural configuration (narrow and winding streets) of a Jewish quarter, to the use of which we can see in Córdoba. There is even news of a Hebrew cemetery, installed on the slopes of the Gibralfaro Castle.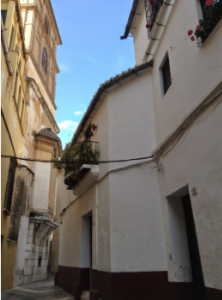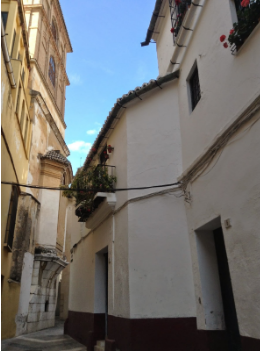 The synagogue is presumed to be partially located in what is now called Bodegas El Pimpi, in an alley that entered Calle Redes (now Postigo de S. Agustín) and exited onto Calle Real (Calle Granada).
Since 2004, works have been carried out for the recovery and rehabilitation of the Jewish quarter. Within the so-called "Plan of the Jewish Quarter", for which a Mudejar tower has already been recovered and which will include the construction of a synagogue by the Israelite Community of Malaga, as well as the already executed Plaza de la Judería, which appears in the street configuration as the epicenter of the area. The tower, visible from almost any point in the surroundings, houses on the ground floor a tourist information office while, on the top floor, a kind of covered terrace, serves the function of restricted visits, from which you can see good part of the surroundings of the historic center, including the paintings of the Alcazaba, Plaza del Merced and the Picasso Museum itself.
If you visit the center of the city, from one of our apartments in Malaga, an area to walk around is mandatory, due to the history of its walls and floors.