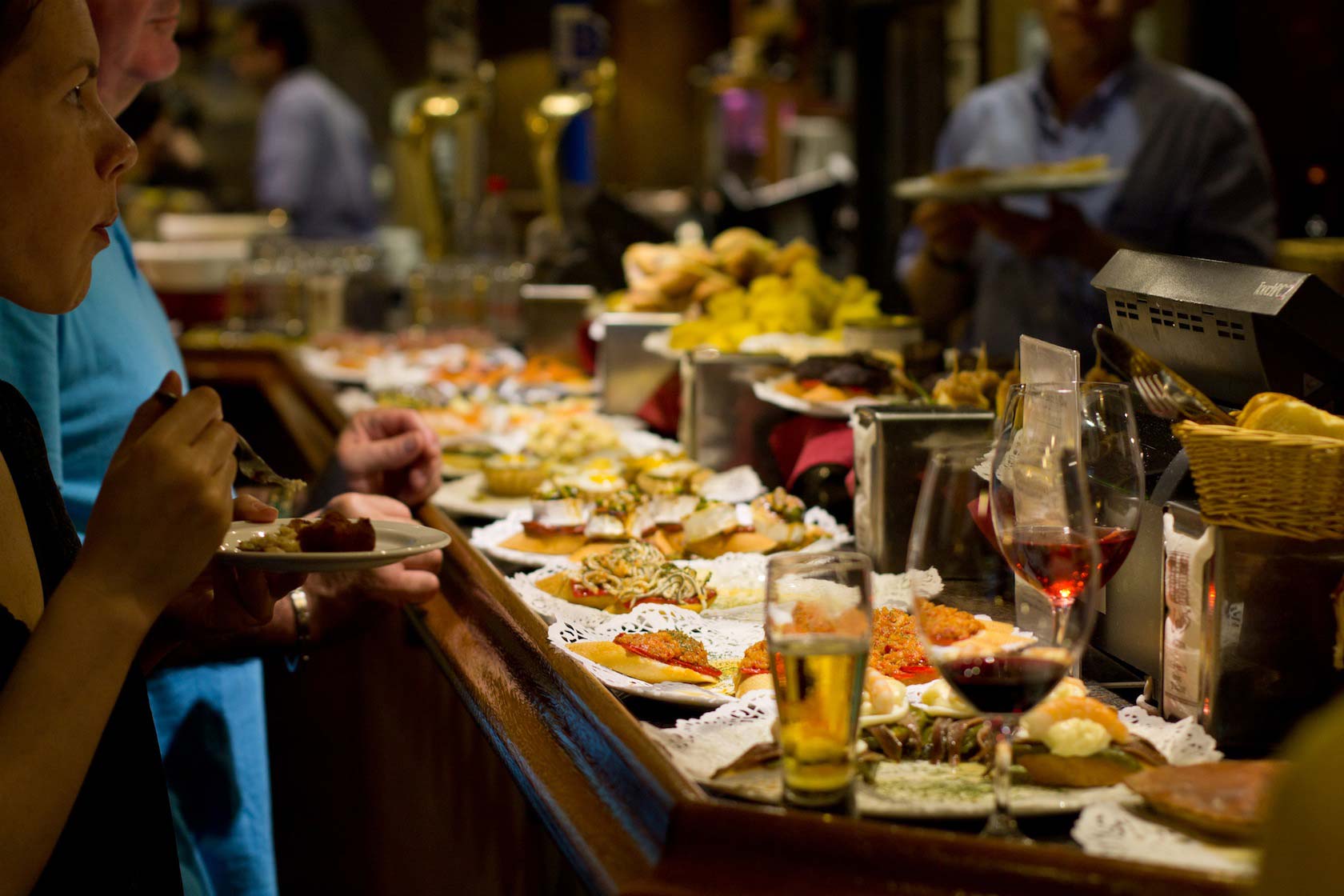 01 Aug

Having tapas in Malaga: a wonderful experience!

If you like fooding and you are a tapas lover, Málaga could be the heaven for you! So many local bars, tapas bars and terraces where you can get a very good quality snacks and tapas and tasty beers served on frozen glasses! That's a traditional habit in Málaga and along the Costa del Sol, so it could be definitely a very nice experience! Even you could enjoy some tapas tours that some bars offer!

Having tapas in Málaga, instead Cádiz, Jaén or Almería, can definitely make the difference for you! Some local dishes with a glass of wine while the sun is already tunning you!
Having tapas in Malaga – Terraces for everyone
There are places everywhere and so many different tapas menu in every single bar around the historical center and the city. Market kitchen, author kitchen, the most traditional cooking way… something very posh or something a bit more informal, everything's possible to be found here!
Having tapas in Malaga pcan be a wonderful experience to find out the Mediterranean cuisine and the nice environment of the city and their people, not minding which season are you coming for!
Having tapas in the most popular places
Podrás encontrar bares tradicionales con solera que te sorprenderán por su historia y sus magníficos platos como el Cortijo de Pepe abierto hace más de cuarenta años y situado en la Plaza de la Merced, una de las plazas más emblemáticas de la capital malagueña, con más de medio centenar de variedades de tapas de cocina tradicional andaluza.
De obligada visita son las Bodegas el Pimpi, uno de los lugares más conocidos por los visitantes y más queridos por los malagueños, lugar idóneo para tomar un vino dulce de Málaga y una tapa andaluza.
Aunque podemos encontrar muchos más, destacamos La Cepa, en Calle Strachan, con excelentes tapas y conocidas especialidades de bacalao, sin olvidar los puestos del Mercado de Atarazanas donde tomar unas cañas y productos frescos de primera calidad como mariscos, carnes y pescados a la plancha.
Tapear en Málaga – Bares de diseño
Si buscas la últimas tendencias en gastronomía de la mano de chefs de primera categoría, en Málaga podrás tapear en KGB, del chef Kisko García con una estrella michelín, regentado hace dos años por el chef malagueño Dani García, uno de los más innovadores a nivel nacional.
Y, por último, recomendamos la Taverna Uvedoble situada en el centro de Málaga y calificado por muchos críticos gastronómicos como integrante de una nueva generación de "gastrobares" con tapas de diseño.
Si te alojas en alguno de nuestros lofts y apartamentos de IloftMálaga situados en pleno centro de Málaga encontrarás todos estos lugares para tapear y podrás conocer el magnífico ambiente de esta ciudad…¿A qué esperas?
Descubre más sobre Málaga…