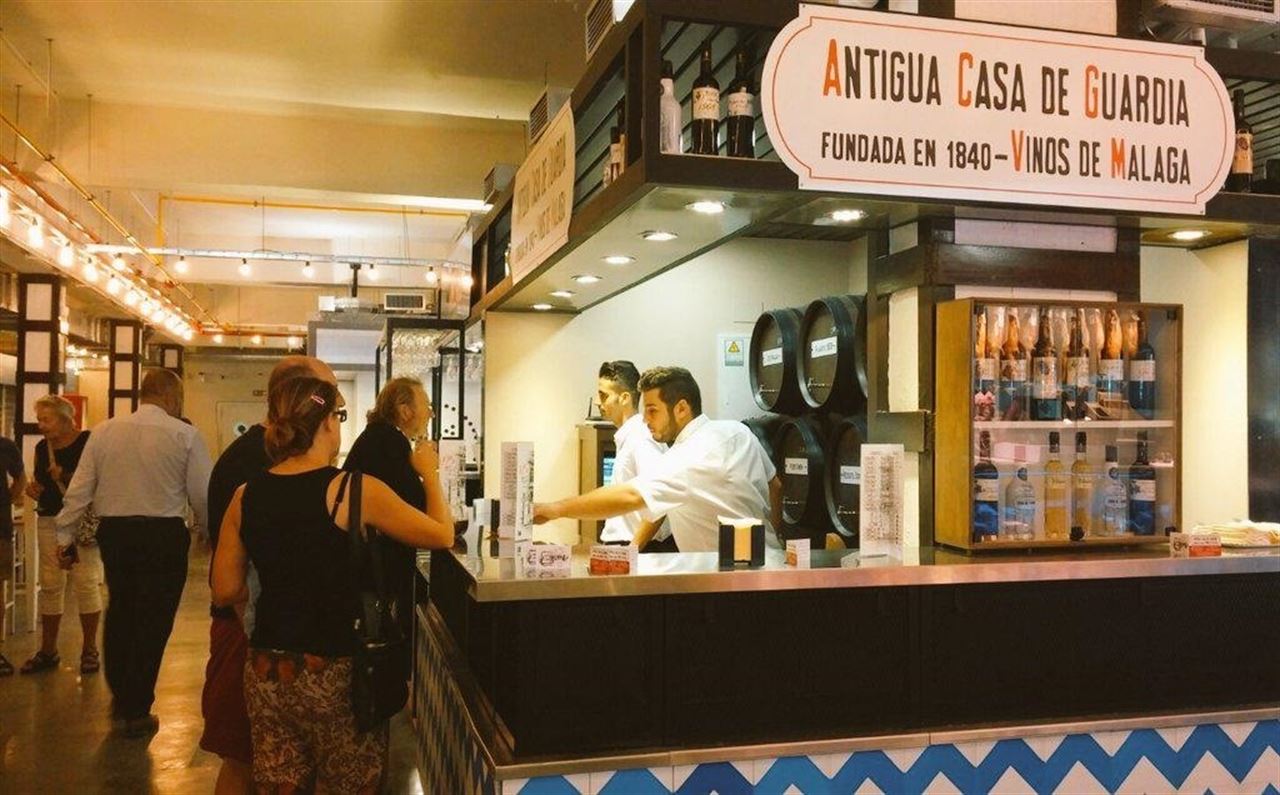 14 Mar

GOURMET MARKET IN MERCED SQUARE MALAGA
Get to know the Merced Square in Malaga and its surroundings
The Plaza de la Merced (Merced Square) is one of the main squares in the city centre of Malaga, where events and festivals of all kinds usually take place. In the square there is the obelisk in honour of General Torrijos and it is the birthplace of Picasso, so it also hosts the headquarters of the Museo Casa Natal Picasso Foundation.
The Merced Square – A gourmet marketplace in the heart of Malaga
Next to it you can find the Mercado de la Merced (Merced Market), which has recently been remodelled and converted into a gourmet market, designed in the style of modern gastronomic markets. It has become a meeting point in Malaga, ideal for tasting tapas of different gastronomic cuisines characteristic including original chef's dishes.
This project located in the historic town centre of Malaga, revives the downtown area and serves as a link between Picasso Museum and Cervantes Theatre House, and it aims at consolidating the environment of the area of ​​Merced.
It is a culinary space designed by and for people of Malaga, where they accommodate visitors who want to taste typical dishes of the region in a leisure atmosphere. This type of market is a reflection of "new ways to eat, socialize and express themselves in today's society", present in other Spanish and European cities.
The market design features an industrial style where iron, glass and symmetry predominate and where modern details of the latest urban art such as illustrations of young artists are integrated. A place where the kitchen is combined with plastic arts, music, cinema, theatre and social activities, where there is also a stage for presentations and promotions.
This example of progress and modern design that the city of Malaga offers to the visitors makes it one of the leaders of an urban and cultural development.
Get to know Malaga's tipical flavors at the gourmet market
At this market, we can find the widest selection of culinary offers: from Croquetería Alberto Soto, the Chef of the Restaurant Cepa 21 from Ribera de Duero, which had a great success with its selection of croquettes, to Taninos, who offer over 60 different wines chosen from both mayor wineries  and from small farms; not to mention the Iberian products, the best selection of cheeses, or the most delicious pastries.
All together they form a harmonious and attractive presentation which enables this place to become a meeting point and which gives enjoyment to everyone who visits us and adds to the vibrant lifestyle of Malaga city.
More interesting activities in Merced Square in Malaga
We can also visit the Merced Market Hall, which hosts cultural gastronomic events, tastings and various exhibitions (fashion, painting, photography) and all kinds of other events designed to promote and disseminate various aspects of local culture.
Why do you delay having some rural style wine with ham or good cheese?
From our apartments in Malaga you can reach this magnificent place in less than 5 minutes.