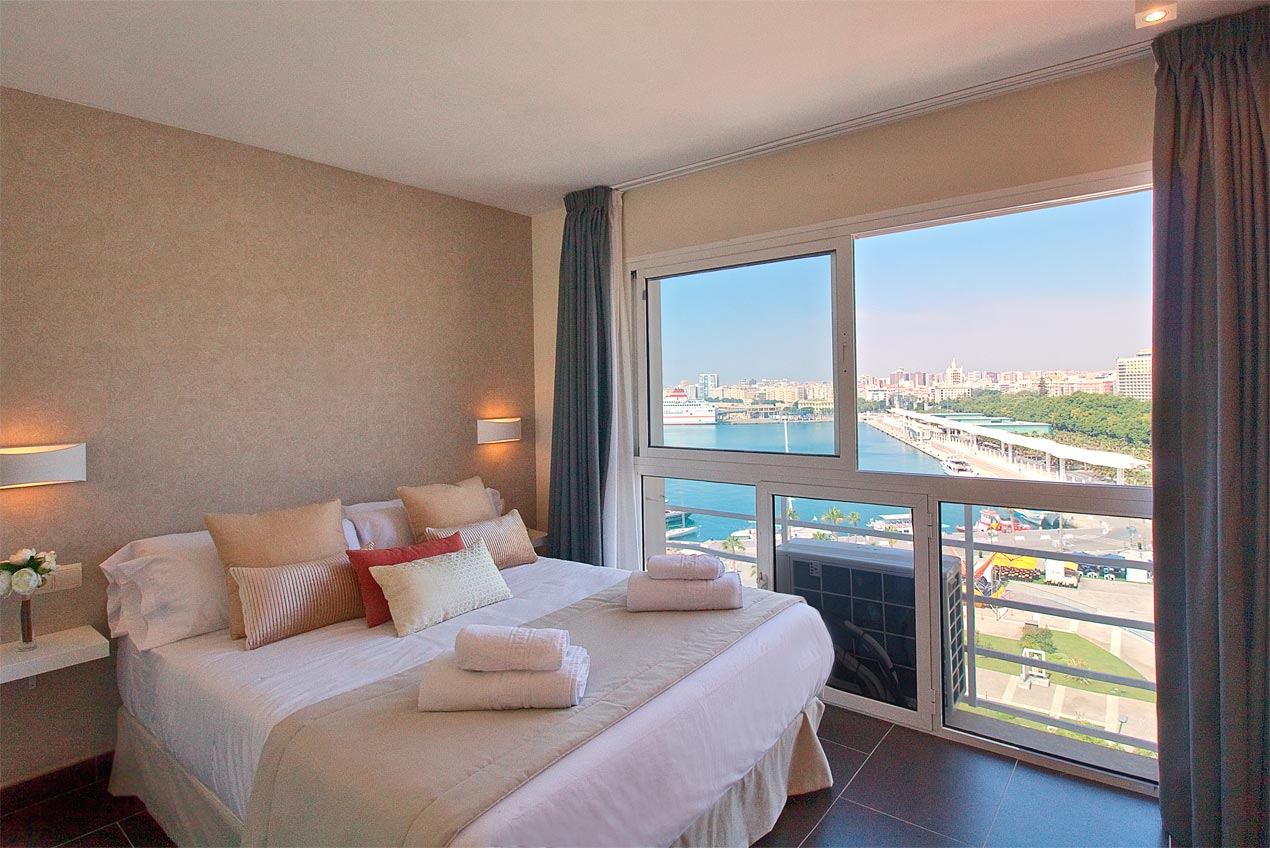 28 Mar

REASONS TO CHOOSE OUR APARTMENTS AND LOFTS IN MALAGA

Who would refuse to enjoy a relaxing holiday in a fashionably designed accommodation with all the homely comforts in the historic heart of the city?

IloftMalaga offers visitors the best accommodation options: renting lofts and apartments in the heart of the city of Malaga.
Good reasons to rent an apartment in Malaga with iloftmalaga
We give you all the reasons to choose our lofts and apartments if you decide to visit us:
Book online. You can easily book one of our lofts and apartments on-line, and, from the moment you make a reservation, our staff will permanently attend to all your needs. We are at your disposal to answer your questions, to inform you about the additional services that we can offer, and, finally, to make your stay as pleasant as possible.
You will receive a personal and friendly treatment. You will not feel alone when you get to Malaga as we will wait in the apartment to welcome you, to give you the keys and to advise you about the most recommended sites of interest in the city.
We offer a privileged location and outstanding views. Perhaps, the most important reason of choosing to rent one of our lofts and apartments is its great location. A stay in the historic centre of the capital will allow you to visit the monuments and museums on foot: you will feel the heartbeat of the city, the joy of its people and the ambience in the streets. The captivating views of the Alcazaba, Calle Larios and the Mediterranean sea will make your visit unforgettable.
We provide comfort and design. We offer lofts and apartments with an elegant interior design, taking into account the latest trends in decoration, so you can enjoy all the comforts in an exclusive and unique home environment. Thus, we care for the needs of demanding, exquisite and modern "new exemplary travellers". Our apartments are designed as to let you enjoy the destination while still having the intimacy and privacy of home.
Our apartments are functional and modern. The accommodation is equipped with utensils, appliances and household items necessary to make your stay as comfortable as possible and there is also a free wifi.
The photo collection that you will find on our website is a true reflection of everything that we offer to our visitors: unique spaces with a lot of personality.
Find the perfect housing in Malaga at iloftmalaga.com
Come and see our lofts and apartments to rent for your stay in the city of Malaga where you can enjoy all the comforts and services that a hotel offers without sacrificing warmth, authenticity and freedom of a home … and look out for our motto: Travelling can also make you feel at home! Find it here.