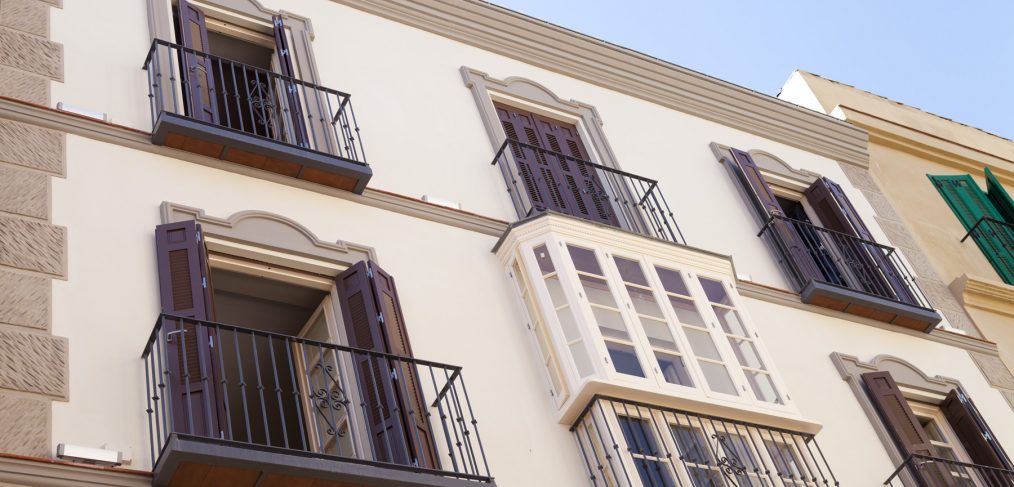 25 Jun

Discover Málaga, discover Carreteria

Extramural. Like any other city in medieval times, Malaga was surrounded by walls, concrete bastions that protected it and delimited it equally, from robbers or merchants who, with all kinds of intentions, requested entry. It is precisely along one of its borders, that of the north face, where a road frequently traveled by carts ran, to which the popular heritage gave the name of Carretería, but not before having other names, more or less conditioned, such as Calle from San Francisco (due to its proximity to the Franciscan convent of San Luis el Real -today Sala María Cristina-), or Carretera Torrijos to later be called as we know it today.

The reality is that, due to its condition outside the walls, it has been a route that, despite the strategic nature of its route – linking the Guadalmedina River bed with the areas surrounding the Alcazaba, has always been an area in clear demographic and architectural decline, until well into the 21st century, when the tourist boom in the Historic Center results in real estate investment in areas bordering it, Carretería being the main beneficiary of this fact. That is why, today, there are innumerable remodeled buildings, including reconstructed ones, that we can find along its long -and curved- layout, which serve as tourist accommodation, mostly for travelers who bet on a vacation in the Center, at a more affordable cost, without giving up more than a few meters away.

Likewise, the real estate (and, now, demographic) expansion of Calle Carretería, as well as its intramural parallel (Muro de San Julián / Arco de la Cabeza) has caused its numerous premises at street level to fill with independent businesses, bars , breweries or themed food, which ends up translating into a transit of people that gives a very peculiar life to the area.

If we talk about its composition, Carretería has the advantage of being connected at all levels with the 'interior' of the wall, that is, the Historic Center. If you undertake your tour of the area attached to the River, you can easily reach any central point through Calle Puerta Nueva (which is obviously named after being one of the old entrances to the city) or Puerta de Antequera (which makes the same for having been one of the 'north' exits of the city, and it is already known that in Malaga, everything that has to do with the north, is associated with Antequera). If instead you go through the most concave area, it is Calle Andrés Pérez that will connect you directly with the Plaza de los Mártires, and this in turn with the heart of the Center, Plaza de la Constitución, although if your accommodation or position They are at the end of the street, you can go through Calle Tejón and Rodríguez to enter, Calle Álamos to continue circling the old wall (and end at the Alcazaba), or take any of the 'escape routes' to the adjoining neighborhoods, such as Lagunillas , La Victoria, Capuchinos or the Cruz Verde that, at the time, have also benefited in urban, tourist and demographic terms due to the expansion of the road that we are dealing with today.

Definitely, spending your holidays at any Carretería apartment is an extremely smart option, due to its location and its coste, since you don't give up anything, except doing it at a better price. Look for your accommodation in this area among our apartments in Malaga.