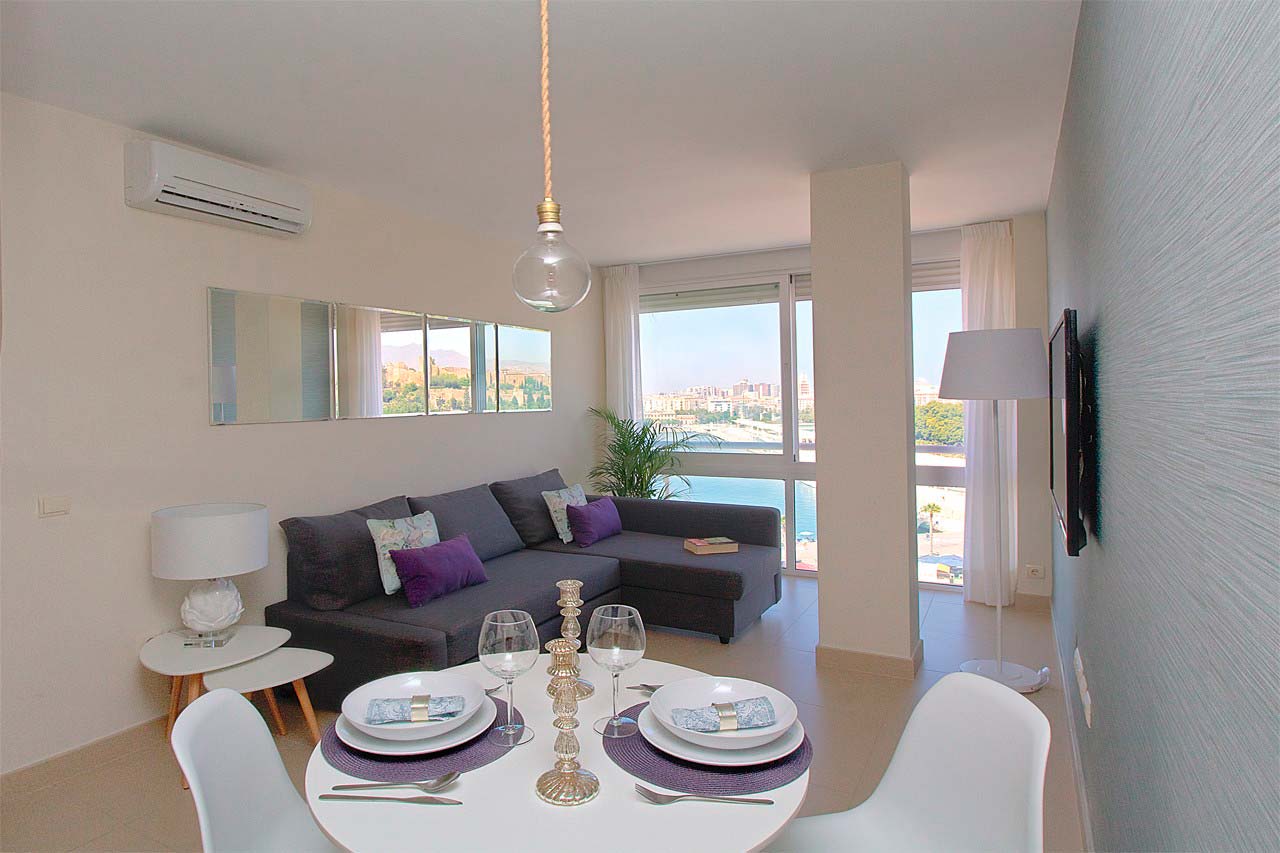 08 May

LIVE THE EXPERIENCE AND ACCOMMODATE IN APARTMENTS NEAR THE BEACH

Málaga continues to consolidate itself as a favourite destination for sun and beach tourism, as it has more than 150km of coastline and its pleasant climate make it in one of the provinces with more visitors. Not only the good weather and the beach is its only attraction, in recent years has grown its cultural offer, monumental wealth and landscape, great offer of accommodation and places for leisure, reasons why Malaga has been definitively consolidated as a tourist destination of first order.
JOIN THE FASHION OF APARTMENTS NEAR THE SEA
Although there is an extensive number of hotel accommodations, hostels, apartments and lofts in Malaga, the most demanded are those that have views or close to the sea. For those who are looking for apartments in Malaga near the sea having opted for a sun and beach tourism, you will find it desirable to find the ideal that offers you all the comforts, with an excellent location and close to everything that the city of Malaga offer you.
APARTAMENTS CLOSE TO THE SEA IN THE CENTER OF THE CITY
Desde From IloftMálaga we give you the possibility of realizing the dream of enjoying a holiday by the sea, as we have several apartments near the sea, with comfortable facilities that will allow you to enjoy the sun and the beach 100%.
IloftMálaga is a company dedicated to the short period rental of apartments and lofts with excellent sea views in the area of La Malagaueta, just a step from the beach and five minutes walk from the historic center of Malaga.
APARTMENTS IN LA MALAGUETA: NEAR THE SEA
In the neighborhood of La Malagueta, you will find exclusive apartments with modern and modern design, with large windows that allow you to admire a beautiful image of the bay of Malaga and its marina port. These apartments near the sea are located in a privileged enclave, for its beautiful views and its proximity to the historic center.
In the area of La Malagueta you can rent any of the 7 apartments we have near the sea, about 100 meters from the beach, with all the comforts for 4 people, in a cozy, comfortable atmosphere and with all the luxury details.
Do not give up the luxury of enjoying your holiday or leisure time in one of our apartments near the Mediterranean Sea with all the amenities at your fingertips and visit one of the apartments we have available:
Malagueta I, Malagueta II y Malagueta III that offer an amazing views of the historic center and where you can contemplate how the sea enters the port of the city. We talk about an unique and exclusive apartments near the sea that make your stay unforgettable.