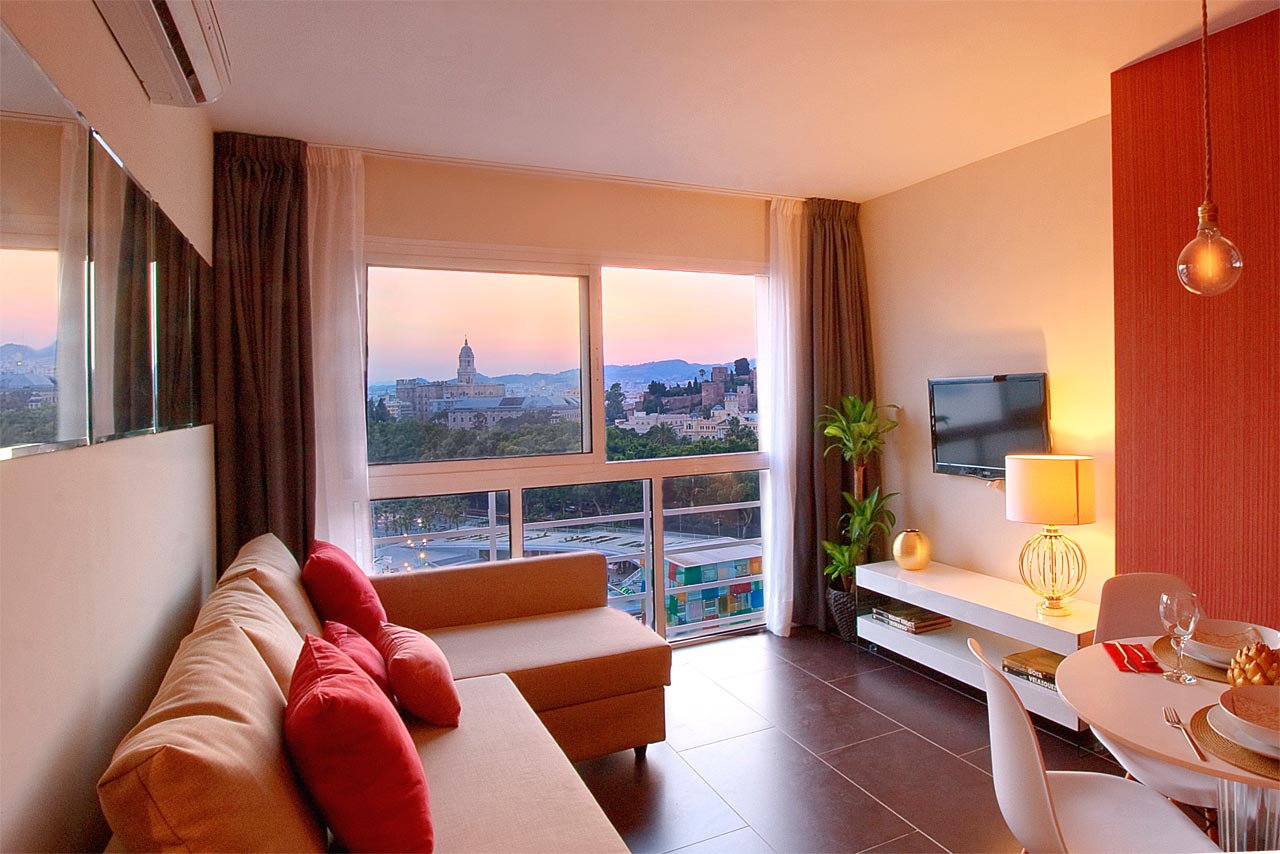 11 Oct

APARTMENTS FOR HOLIDAYS ILOFTMALAGA

If you are looking for holiday apartments that make you feel as you were at home while enjoying an unforgettable trip, we present you IloftMálaga, the most complete holiday rental apartments. Located in privileged areas of the city of Malaga, they have become accommodations of high demand for the quality of its benefits and the comfort that supposes for all those travelers who seek to discover the city at its pace.
ALL TYPE OF APARTMENTS FOR HOLIDAYS
We have different types of holiday apartments, offering alternatives that suit each kind of trip. All our holiday rentals have some features in common such as; Bathroom linen and bedding, kitchen equipment, air conditioning and television, but there are also a number of special features for each accommodation that make it the ideal setting for your vacation.
If you are a lonely traveler, if you travel with family, if you come with a couple or with your friends… The different accommodations, benefits and capacities make our apartments the most versatile option to discover the city of Málaga.
CHOOSE THE BEST VACATION APARTMENTS IN MALAGA
Our holiday apartments have been designed for a new traveler concept, are modern and functional, have been decorated by our team of experts to ensure the privacy and comfort of a home. But we not only offer you a space to live your vacations, we also make every effort to provide you with a personal treatment, offer you help at all times and advise you in everything that is in our hands to make your vacation unforgettable.
MODERN AND CENTRAL APARTMENTS FOR HOLIDAYS
Lofts and holiday apartments full of charm. You can enjoy the services and comforts that a hotel offers without sacrificing the privacy and independence that you enjoy in your home. You will feel at home while enjoying unique spaces, with personality and in unsurpassable locations from the tourist point of view.
In addition we make available to our guests the ASSISTANCE Center and Concierge, from which you will have a permanent attention from the moment of formalization of the reservation. From the moment you arrive at your apartment you will be greeted by our check in team, so we will take care of you personally to make the delivery of keys, offer you all the information about your new home and help you in your first contact with the city of Málaga